src="https://www.pikespeakchallenge.com/wp-content/uploads/2022/04/Victoria-BI-Survivor-PPC-pad.jpg" alt="" width="145″ height="208″ align="right" />
Dear Family and Friends,
On AugusT 6TH I felt like my head was exploding. I tried to get out of bed and collapsed, I couldnt move the left side of my body. My 12 year old found me and called 911. After arriving at the hospital and waiting 5 hours to be seen they came out to tell my family my brain was trashed from a burst aneurysm. They were unsure if a craniotomy would be successful but were willing to try if they understood it might not be the outcome they want. they didnt think i would walk or talk again. While it has been 1 year since it happened and i still am making improvements iam happy to say after a month in a wheel chair i hated i was determined to get out of it. through tears, sweat, panic attacks and more tears I am currently walking with a cane! hoping to keep the momentum up. to motivate me further I am doing this walk to support the brain injury alliance. i have met some great survivors through this whose tips have helped me on my journey. Please join me by walking or running or donating!
"BIAC has been amazing! When I don't understand something, somehow they know how to explain it in a different way until it clicks in my head."
Survivors of a brain injury must fight through unimaginable mental and physical challenges. There isn;t a cure for brain injuries; they don't grow back like hair or fade like scars. While no two brain injuries are the same, they do have a few things in common. They are always present and dealing with the effects is a lifelong, day-in-day-out process. They require brain injury survivors to navigate in a brand-new world as they fight to establish a new normal.
Funding is critical for BIAC to continue supporting survivors in our state, which is why I am reaching out to family and friends to share my exciting commitment to participate in the 2023 Pikes Peak Challenge Manitou Springs Walk. This fun-filled and exciting event raises awareness for the brain injury community, while at the same time empowers both supporters and survivors as we hike, walk or roll side-by-side.
I'm raising money on behalf of the the Brain Injury Alliance of Colorado's ongoing mission to improve the lives of those affected by an injury to the brain. For over 38 years, this organization has dedicated itself to the brain injury community and now I'm lending my support to their cause, and I hope you'll join me. The Brain Injury Alliance of Colorado (BIAC) is the go-to resource for help and services for survivors of an injury to the brain, their families, and providers.
To reach my goal, I need your help. Please consider donating to help me reach my fundraising goal of $200. (or more!) Check out my donation page to make a contribution or to learn more about BIAC.
<img src="https://www.pikespeakchallenge.com/wp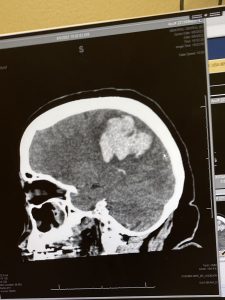 Patsy Buchwald
$100.00

Gail Roth
$50.00

Yaya Amiga Sharron Ruesewald
$50.00

Susan Duckworth
$50.00

Shalyn Ballew
$100.00

Lori Coons
$20.00

Mary Perrellla
$50.00

Anonymous
$50.00

NISSA HAINES
$30.00

Hillary Tidy
$50.00

Erin SOUDER
$25.00

Jean Holmes
$50.00

Anonymous
$25.00

Joni Landon
$25.00