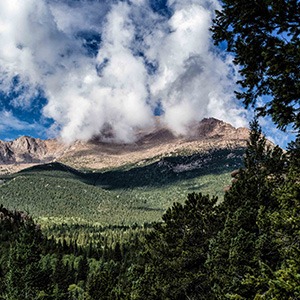 The Virtual Challenge is a perfect way to support the brain injury community of Colorado from the comfort of your home. As a virtual hiker you can join family, friends, and colleagues on a fundraising team or participate as an individual. You'll have access to the same fundraising tools available to other participants, so you can support individuals with brain injuries and be a part of the celebration.
To participate in the Virtual Challenge, simply select the Virtual Challenge option when registering.
Cost: $25.00 registration fee
Go for a hike whenever and wherever you can.
Tell us about your hike to the Pikes Peak Challenge Facebook page or via email at Tina@biacolorado.org. Add a photo too!
Raise funds to meet the $200. fundraising minimum
Within two weeks after the event, we will mail you your shirt and finishers medal.
Teams: Create a team and share in the fundraising responsibilities. As long as your teams total amount of donations equals $200 per person, you have met your fundraising requirements. For example, a team of 5 needs to raise $200 per person or $1,000 as a team.
Once you register, you will receive a personal online fundraising link. Cash/check donations can be mailed to the BIAC office and will be allocated to your fundraising. 
Registration deadline is September 7th.
Click Here to Register for the Virtual Challenge
One event. Four challenges. Choose your summit!
All funds raised support programs of the Brain Injury Alliance of Colorado.