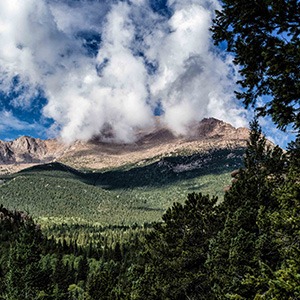 You can participate in the Pikes Peak Challenge from anywhere and support the brain injury community. You can join your friends and family on a team or participate as an individual by becoming a virtual hiker. Raise funds and awareness for Brain Injury Alliance of Colorado wherever you are! By registering for the Virtual Challenge you will gain access to all the same fundraising tools available to other participants. This program is perfect for family members and friends who do not live in the area or for anyone who wants to participate.
To participate in the Virtual Challenge, simply select the Virtual Challenge option when registering.
Cost: There is no cost to register for the Virtual Challenge and you will receive the same level of support from the BIAC staff.
Teams: Create a team and share in the fundraising responsibilities. As long as your teams total amount of donations equals $200 per person, you have met your fundraising requirements. For example, a team of 5 needs to raise $200 per person or $1,000 as a team.
Registration deadline is September 5th.
Click Here to Register for the Virtual Challenge
Did you know we offered FOUR exciting options to be involved with the Pikes Peak Challenge to fit a variety of different needs? All funds raised support programs of the Brain Injury Alliance of Colorado.