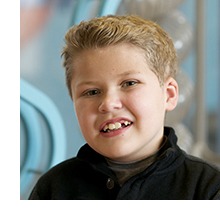 I want to take one brief moment to share my story. One year ago, I suffered a subarachnoid brain hemorrhage while exercising at my favorite gym. Things were pretty serious and scary for myself and my family during those first 72 hours after the accident. After 2 weeks in the neuro ICU in Denver, I was finally able to return home to Colorado Springs. Fortunately for me, I had a complete recovery and was able to return to work after 3 months. This is when I realized how fortunate we are to have such a wonderful organization as the Brain Injury Alliance Of Colorado. The Brain Injury Alliance of Colorado provides resources to provide help and services to not only the survivors, but also their families and providers.
There are over 500,000 Coloradans living with the effects of an injury to the brain. Life can seem hard and insurmountable without support and guidance. The Brain Injury Alliance of Colorado is the go-to resource for help and services.
I'm excited to share my commitment to participate in the 2017 Pikes Peak Challenge Barr Camp Hike. When I finish, I will have hiked 13 miles and 10,200 vertical feet to beautiful Barr Camp and back down.
Even more impressive than this challenge, is the courage and strength it takes for a survivor to overcome day to day struggles that come with a life of living with an injury to the brain. I have joined this team to help a fellow brain injury survivor achieve this amazing feat!
Please donate now and together we can make a huge impact for brain injury survivors like Jackson and the entire brain injury community.

$0.00


$0.00


$0.00


$0.00


$0.00


$0.00


$0.00


$0.00


$0.00


$0.00


$0.00


$0.00