Dear friends and family,
On Saturday, September 10th, I will be joining a team of other health care professionals from Penrose Hospital in order to participate in the Pikes Peak Challenge Summit Hike to support the Brain Injury Alliance of Colorado (BIAC). Together, we will be hiking the 13 miles and 7,400 vertical feet to the summit of Pikes Peak to join other hikers and supporters in celebration of brain injury awareness. As a physical therapist, I am honored to witness the resilience, faith, and bravery of my patients that have experienced brain injuries on a daily basis. It is beyond crucial for these individuals to receive quality care, support, and resources in order to begin their journey to recovery. 
Did you know that there are over 500,000 adults who have sustained a TBI and are living with a disability in Colorado and that almost 5,000 individuals are hospitalized each year? 
The Brain Injury Alliance of Colorado is the go-to resource for help and services for survivors of an injury to the brain, their families, and providers. BIAC is the organization that survivors and families can turn to, with trusted staff who will listen, understand their situation, and provide them with solutions to help navigate their path to recovery.  
I am reaching out to ask you to consider helping us reach our fundraising goal to aid this amazing organization. Any little bit will help. If you are unable to support us financially, we equally value and appreciate your continued prayers for this incredible population of individuals that is such a integral and important part of our community!
Thank you so much for your support in this endeavor!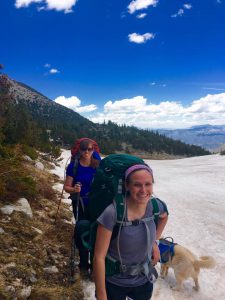 $0.00


$0.00


$0.00


$0.00


$0.00