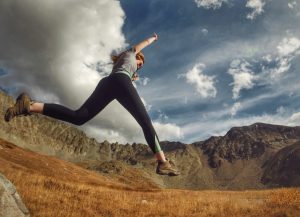 I am participating in the Pikes Peak Challenge Summit Hike to support the Brain Injury Alliance of Colorado (BIAC). When I finish, I will have hiked 13 miles and 7,400 vertical feet to the 14,110 foot summit of Pikes Peak to join other hikers and supporters in celebration of brain injury awareness.
Although this is quite an undertaking considering the altitude, possible weather conditions and other athletic requirements we might encounter, it pales in comparison to what survivors of a Brain Injury face every day.
Did you know that there are over 500,000 adults who have sustained a TBI and are living with a disability in Colorado and that almost 5,000 individuals are hospitalized each year?
The Brain Injury Alliance of Colorado is the go-to resource for help and services for survivors of an injury to the brain, their families, and providers. Outdoor Mindset is a nonprofit that works to enhance the lives of those living with neurological challenges by uniting them through a passion for the outdoors. Obviously, the BIAC and OM are ideal partners. 
On behalf of our community, the OM team, and our board of directors, we thank you for your support for the BIAC and those living with neurological challenges. 
#itsallinyourhead

$0.00