I'm participating in the Pikes Peak Challenge as a Virtual Hiker to support the Brain Injury Alliance of Colorado (BIAC). This year I will not be hiking.  We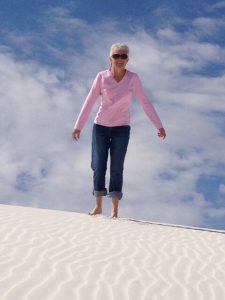 will be out of town.  Even so, I would like to be helpful to the BIAC and raise support for all that they do to help people with brain injuries.  The hike this year is Sept. 12 and that is only a week and a half away.  Please consider supporting me and helping the BIAC with your online donation.  
Did you know that there are over 500,000 adults who have sustained a TBI and are living with a disability in Colorado and that almost 5,000 individuals are hospitalized each year?
The Brain Injury Alliance of Colorado is the go-to resource for help and services for survivors of an injury to the brain, their families, and providers.
BIAC is the organization that survivors and families can turn to, with trusted staff who will listen, understand their situation, and provide them with solutions to help navigate their path to recovery.
Thank you so much for your support! Without you, BIAC cannot offer the much needed services to the brain injury community in Colorado.
Thank you so much for supporting me and the BIAC in this effort.
Blessings,
Barb

$0.00


$0.00


$0.00


$0.00


$0.00


$0.00


$0.00


$0.00


$0.00


$0.00


$0.00


$0.00


$0.00


$0.00


$0.00